Lefkara lace, Unesco Choirokoitia and Larnaca birdwatching Tour
$50.11
Description
Explore : Explore Lefkara village (where the famed lace is produced) and Unesco World Heritage neolithic Choirokoitia site. Birdwatch near Larnaca and visit other attractions.
Duration : 6, 8 or 10 hours (different packages)
From : Larnaca, Nicosia, Limassol, Agia Napa, Protaras, Paphos.
Highlights : Lefkara stone-built village, Unesco World Heritage Choirokoitia, Larnaca (or Larnaka) wetlands birdwatching
Depending on time availability and travellers preferences we may do a short walk around Lefkara manmade lake, go for a meal and/or visit other attractions (eg Panagia Angeloktisti church in Kiti village).
Transportation : Usually in a Citroen C8 MPV car.
Included: Guiding the trip (and possibly a walk).
Excluded : Food, drinks, entry fee at archaeological sites if any, etc.
Duration: 6 to 10 hrs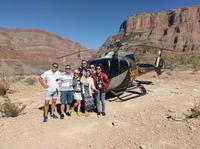 City: Larnaca
Country: Cyprus
IATA: LCA
Average Rating: