Nagarkot one day hiking with mountain view tour from Kathamdu – Private hiking
$40.00
Description
Full-day tour to Nagarkot with hike from Kathmandu.
See the highest peaks of the Himalayas from Nagarkot including Ganesh Himal, Lanftang, Dorjelakpa, Gaurishanker and more.
Hike and make photos and videos for several hours through exotic villages / countryside
walk through traditional Nepalese houses along the way
Includes transportation and local guide.
Hike for four hours downhill among the mountain scenery,
observe genuine Newari neighborliness.
UNESCO World Heritage Site of Changu Narayan
stop along the way for local foods and drinks.
Duration: 5 to 8 hrs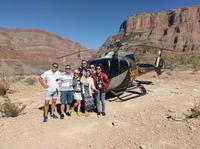 City: Kathmandu
Country: Nepal
IATA: KTM
Average Rating: